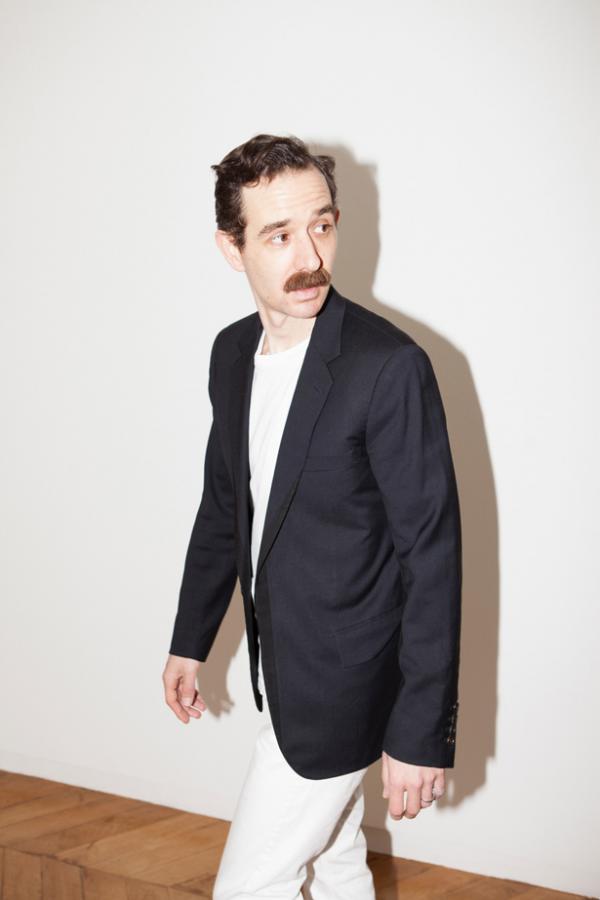 Joseph Allen Shea is a gallerist, curator, consultant, publisher and writer. Without distinguishing between these creative activities, he approaches his different works as a singular output.
He is the co-owner of Galerie Allen, Paris which opened in 2013.
He has organized over 150 contemporary art exhibitions in galleries and institutions in various cities in Australia as well as in Paris and London. With the artists he supports, he has worked on projects on each world continent across varied exhibition formats.
In 2011, he launched Gallery A.S. – a site-specific exhibition project exploring context and contemporary art in the architectural space. He has exhibited Californian artist Thomas Campbell's sculptures in a warehouse, Daniel Askill's large scale video works in a functioning inter-war beaux arts church, curated an exhibition about the moving image in the former functionalist designed distribution centre for Paramount Pictures and created an immersive installation over four stories of an abandoned sex shop for Australian painter Anthony Lister.
As an independent curator he has mounted the exhibition Batteries Not Included exploring the marriage of installation, performance, sound and kinetic sculpture with photomedia at The Australian Centre for Photography, Disorder Disorder – Ulterior Motives in Contemporary Art illuminating the artistic worlds of sub and popular cultures at Penrith Regional Gallery & The Lewers Bequest. In 2011, Allen Shea curated 1.85 Million - Art Peripheries at Campbelltown Arts Centre, focusing on artists working on the physical and metaphorical outskirts. This international enquiry featured the works of Miranda July, Howard Arkley, Mohamed Bourouissa, Sister Corita Kent and Rhys Lee. And in 2012 In Synthesis: Female Art Collectives and Collaborators focusing on installed and moving works, artists included Chicks on Speed, The Kingpins, Kate Mitchell, Nell and Bec Machine and Agatha Gothe-Snape.
He has curated, produced and collaborated on exhibitions as part of Venice Biennale, Sydney Biennale, Art & About, Sydney Festival, Paris/Berlin Rencontres as well as art in Sydney's public domain. He has delivered art policies for various restaurants and shopping centres such as The Corner House Bondi and The Galeries.
As director of independent art publishing house, Izrock Pressings he has published and distributed the work of contemporary artists through editioned artist books and zines with over 40 titles to date.
His work has has been the focus of editorial in publications such as Vogue, Art Forum, Art Press, Mousse, Le Figaro, Le Monde, Vault, Mr Porter Journal, Time out, Nylon, ANPQuarterly, The Journal, Russh, New Order Magazine,  Sydney Morning Herald, and he has written about art for Art & Australia, ModArt, Russh, Oyster, broadsheet.com.au and Australian Art Collector.
Allen Shea has spoken on many panels and symposia including the MCA, KIASMA, Wollongong City Gallery, The Powerhouse Museum, Carriageworks, Penrith Regional Gallery and the Lewers Bequest as well as different arts and business schools in Australia and France.
In 2010, he was awarded the inaugural NAVA Emerging Curators grant, in 2012 was awarded a travel grant from FRAME (Finland) and in 2013 received a development residency at the Cité des arts, in Paris, France. He has received additional support from Centre Nationale Art Plastiques (France)
Joseph Allen Shea has been board member of MAP (Paris), the Information and Cultural Exchange, Sydney.
Testimonials:
"a local legend in the art community" – Russh Magazine
"deeply embedded in the local cultural fabric" – Concrete Playground
"acutely aware of of the role he plays in bringing new experiences into other's lives and the power of connectivity" – The Blackmail
"exploring new narratives between space and art" – Broadsheet
"integral to the health of Sydney's cultural landscape" – Manuscript