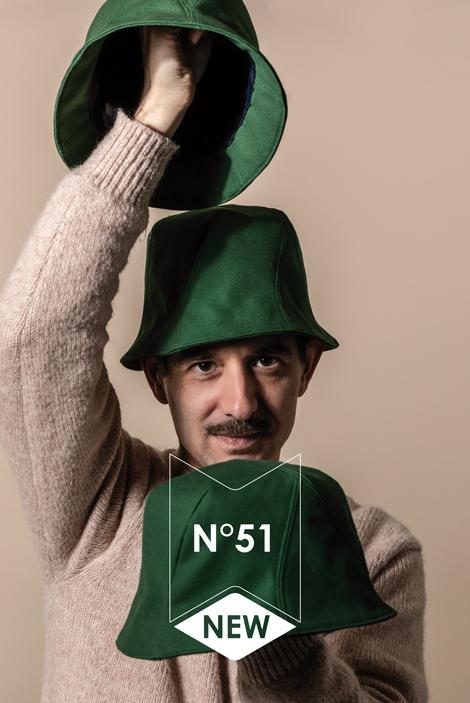 « Here are the fruits, flowers, leaves and branches
And here is my heart that only beats for you.
Don't break it with your snow-white hands
And let the humble present be sweet to your such beautiful eyes (…) »
Green-1874
Paul Verlaine
Our June product is a bucket hat whose name is N°51 just like the aniseed-flavored beverage created in 1951 by the Pernod group that has since become Pernod Ricard.
The Pastis 51 shall be served with fresh water and also possibly ice cubes in the proportion of one volume of pastis for five to seven volumes of water.
On our end, it will be six, which corresponds to the number of items available online as of now.